Australian High Commission, Nigeria
High Commissioner's message
Welcome to the website of the Australian High Commission, Abuja.
The High Commission has responsibility for Australia's relations with Nigeria, Niger, Cameroon, Gabon, Benin, The Gambia and the Economic Community of West African States (ECOWAS).
Australia and Nigeria have a long history of bilateral relations and enjoy a strong relationship with deepening trade, investment and people to people links. I look forward to working with my Nigerian counterparts to continue to advance the bilateral relationship and will take regular opportunities to visit different regions of Nigeria. We are committed also to supporting the growth of ties between Australia and our countries of accreditations who also form part of this diverse and dynamic region.
You can follow the work of the High Commission through the regular updates on our Facebook page and our twitter handle. If you are an Australian travelling in the region, please register your travel on www.smartraveller.gov.au.
As they say in Nigeria, you are welcome.
Paul Lehmann
High Commissioner
Australian Government appoints new Australia Awards Alumni Ambassador in Cameroon
We are pleased to announce the appointment of our new Alumni Ambassador in Cameroon, Mr Eric Ngang. Mr Ngang is currently a researcher and lecturer at ICT University in Yaoundé. He has undertaken postgraduate studies in both Adelaide (South Australia) and Brisbane (Queensland) through the Australia Awards program. Mr Ngang is also the founder and CEO of the Action Group on Governance and Environmental Management (AGGEM). Congratulations Eric! The High Commission is looking forward to working with you to support our Alumni in Cameroon.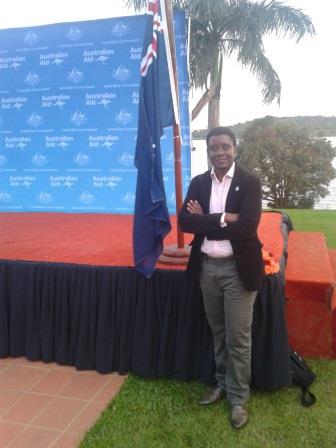 Australia Awards Alumni Tackling Post-harvest Losses in Cameroon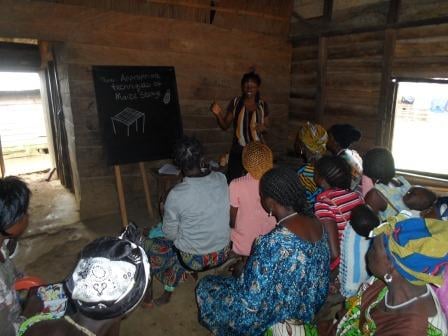 Blanche delivering training
Australia Awards alumni Blanche Etongwe is driving positive change in Cameroon. Her contributions are helping to address the critical issue of post-harvest losses. Blanche is passing on the skills and knowledge she gained during her course to help farmers reduce these losses and increase food production. Read her story here.
Australia Awards – boosting Nigeria's agricultural transformation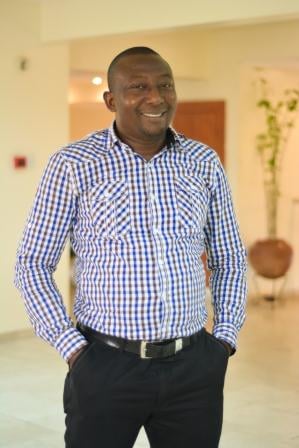 With his Government focused on the country's agricultural transformation agenda, Nigerian recipient of an Australia Award scholarship to study agriculture in Australia next year, Longinus Chukwuma Ejiogu, spoke last week of his good fortune. Read the full story here.
Australian Honorary Consul, Yaounde
The Australian Government has appointed Dr Diane Acha-Morfaw as Australia's Honorary Consul in Yaounde, with jurisdiction throughout Cameroon. Dr Acha-Morfaw's appointment acknowledges the value Australia places on its relationship with Cameroon. Dr Acha-Morfaw brings a wealth of experience as a lawyer, academic and human rights advocate to the position. As Honorary Consul, she will assist the Australian Government in promoting bilateral trade and investment linkages with Cameroon, maintain regular contact with the Australian community in Cameroon and give Australia greater ability to provide consular assistance to Australian citizens in Cameroon.
Details about the Australian Consulate in Yaounde can be found on the About Us tab.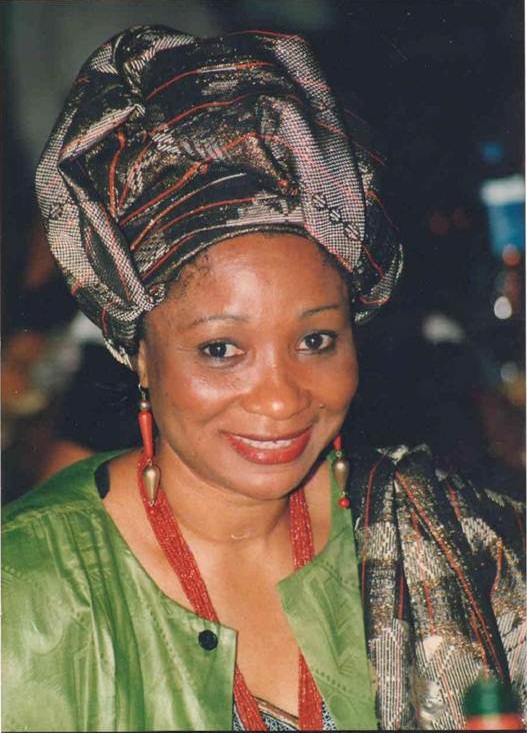 Dr Diane Acha-Morfaw, Australia's Honorary Consul with jurisdiction throughout Cameroon.
Launch of Smartraveller business travel advice
The Department of Foreign Affairs and Trade has issued a new Smartraveller business travel advice aimed at Australian businesses operating overseas.
The travel advice for business has been created to raise awareness of the importance of travel planning and risk management as an integral element in managing overseas travel, even for short visits to locations considered low risk. It aims to raise awareness of issues that employers should consider for short-term conference travel, longer-term overseas deployments and travel to high threat remote locations though illustrative case studies. The advice highlights a range of potential risks confronting businesses operating overseas, including from violent crime, cyber-crime, involvement in commercial disputes and fraud, extortion and bribery.
To access the Smartraveller business travel advice, please visit www.smartraveller.gov.au/business
Australian education goes mobile with new official website
A new website makes it easier for students in Nigeria and other countries to plan their studies in Australia. Read the full text of the press release here.
Marrying in Nigeria
Please note the following guidelines on how to register a marriage in the Federal Republic of Nigeria under Nigerian law.
Expatriate residence permits
The Nigerian Immigration Service has provided information in relation to residence permits for expatriates in Nigeria. More details are available here.
Are you an Australian citizen or permanent resident travelling or living outside Australia?
We encourage you to register with us so that we can contact you in an emergency. Please see http://www.smarttraveller.gov.au for details and online registration. You can also register in person at the Australian High Commission, Abuja. Please don\\'t forget to include your e-mail and mobile phone contact details.
SCAM ALERT
It has come to the attention of the Australian government that there has been a recent spate of scams targeting citizens of West African countries offering false offers of employment and visas to Australia. These scams are run by criminal gangs and will only steal your money by fraud. There is no job and there is no visa.
No Australian Diplomat or Australian Border Force Special Agent will contact you offering jobs or visas. Legitimate Australian Government border related email addresses end with @dfat.gov.au or @border.gov.au. Anything that contains a .net or a .com or anything else is a scam.
Report suspected fraud to: nairobi.Compliance@dfat.gov.au or integrity.Pretoria@dfat.gov.au Any information you provide will be treated confidentially.
Should you believe that you are the victim of a scam, you should report it to your local police and you may also wish to report it via the Australian Competition and Consumer Commission's Scamwatch website.
International financial scams
International scammers continue to tempt people around the world with promises of lucrative rewards, usually in return for assistance in transferring vast sums of money. Read the Smartraveller Travel Bulletin.
Cruise Ship Employment Scams
The Australian Government is aware that clients in Africa have been targeted by unsolicited e-mails fraudulently offering employment from Australian cruise ship companies. Victims of this scam are defrauded of fees supposedly for visas or fictitious 'foreign worker certificates'. It appears that the fraudulent e-mails originate from other countries, not Australia. The Australian High Commission is unable to verify employment offers from Australian companies. Job-seekers are. however, strongly advised to verify all job offers using publicly available contact details for the relevant companies. Information on applying for Australian visas is available on the Australian Border Force website.
Internet Dating/Lonely Heart Scams
There have been a number of instances where Australian citizens and permanent residents believe they have formed relationships with persons from Africa over the internet, only to discover that the purported relationship is actually part of an on-going scam to defraud the Australian out of large sums of money, or to obtain permanent migration status in Australia. In some instances, persons have also experienced physical harm as a result of the actions of the criminal networks operating these scams.
We have received information that Australians sponsoring their fiancé or spouse to migrate to Australia have been asked to send large amounts of money to their partner, on the basis that this is required as part of the visa application process. Information on all relevant fees and charges associated with visa applications can be found here.
Any questions about the standard visa process (including associated costs), can be directed to the Visa Section of the Australian High Commission, Pretoria at the email address: immigration.pretoria@dfat.gov.au